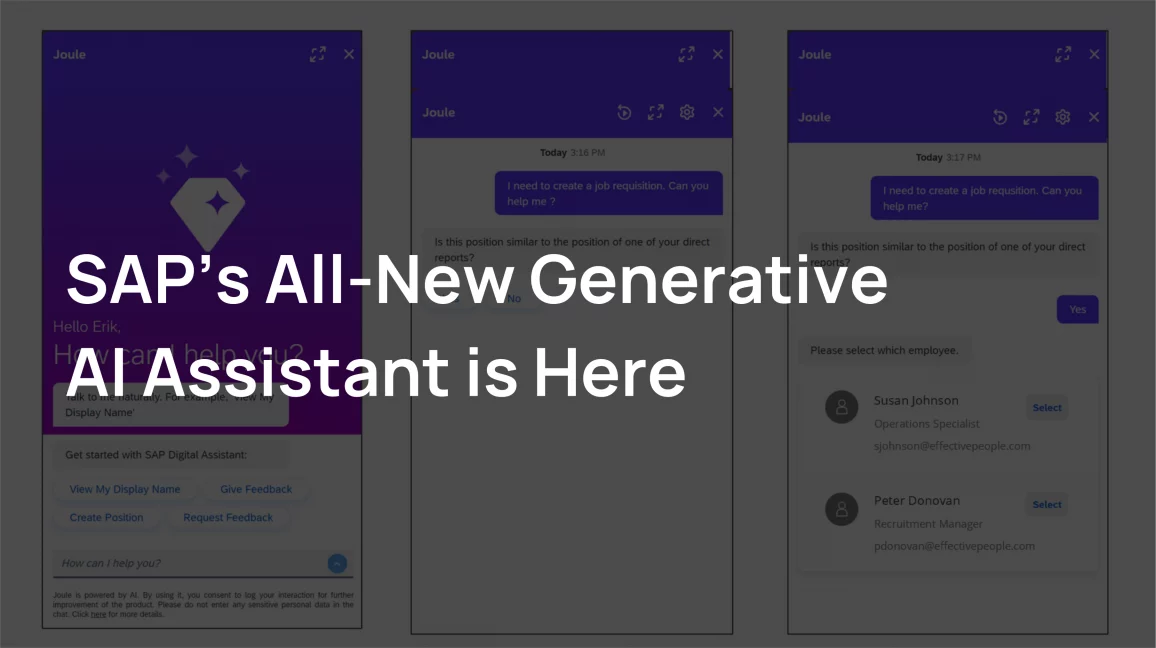 Can the SAP Generative AI "Joule" Be Your Business Copilot?
Recognizing the increasing prevalence of generative AI in daily life, SAP generative AI assistant, a business copilot named Joule, is here! It's intriguing to see how generative AI is gaining ground in different parts of the world. About half of Australians surveyed, about 49%, utilize generative AI. In the US, it's 45%; in the UK, it's 29%. 
What is SAP Generative AI Joule?
Joule is designed to generate responses based on real-world situations. The German multinational software giant is putting in the effort to make sure Joule is not just productive but also ethical and responsible. They're gearing up for a future where generative AI plays a central role in personal and professional settings.
Joule is going to be part of all SAP applications. Joule will be right there whether you're dealing with HR, Finance, Supply Chain, or Customer Experience.
What's it all about? 
Well, imagine being able to ask a question or put a problem in plain language and get intelligent, context-preserving replies.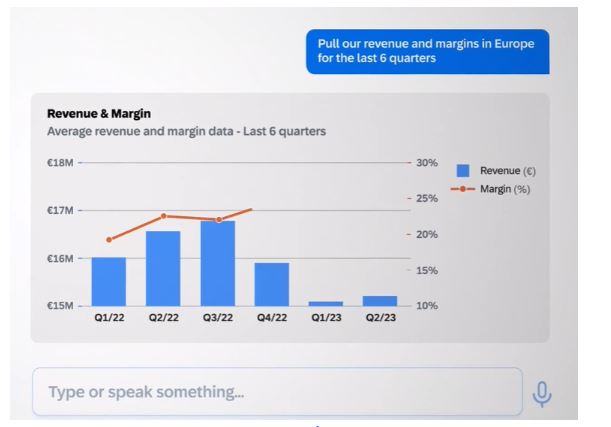 That's precisely what Joule brings to the table. It taps into extensive business data from SAP's comprehensive portfolio and outside sources to ensure you get the most insightful and relevant answers.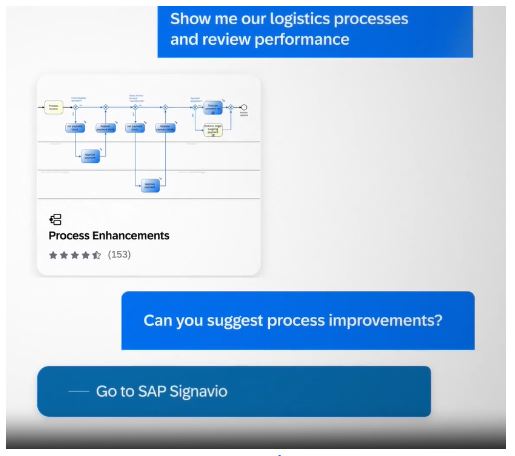 Consider that you're facing a challenge: determining ways to improve your logistics processes. To present viable solutions to the manufacturer for assessment, Joule can spot regions where your sales might be underperforming.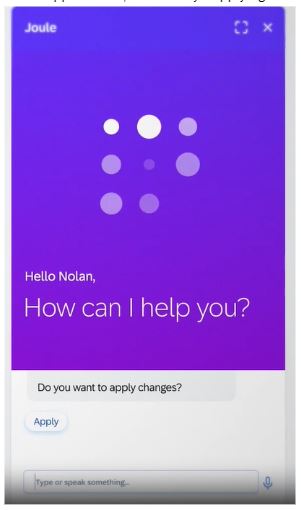 On top of that, it can connect to other data sets that hint at a supply chain issue and instantly connect to the supply chain system. But it doesn't stop there. Joule is a versatile assistant, and it's there for you across all SAP applications, continually supplying new situations.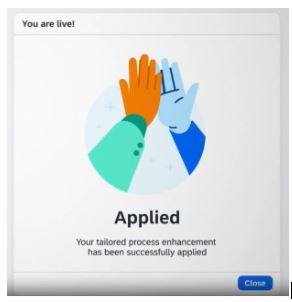 What Makes Joule a Top-Class SAP Generative AI Assistant?
Being one of the world's leading enterprise resource planning software vendors, SAP takes data protection and fairness seriously. One of the standout features is its commitment to keeping biases out of the Large Language Models (LLMs) Joule deploys. 
Increased Efficiency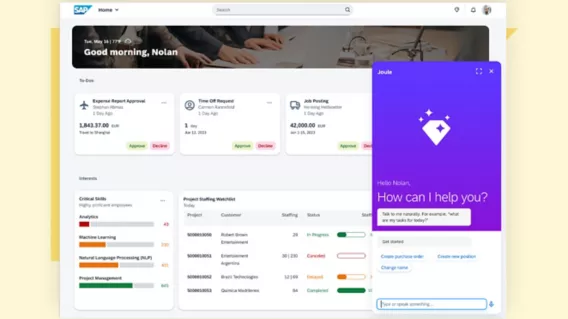 Enhance your productivity with an AI assistant that understands your specific role and collaborates seamlessly within the SAP applications, streamlining your tasks.
Enhanced Intelligence
Access rapid responses and intelligent insights whenever you need them, enabling faster decision-making without workflow interruptions.
Improved Results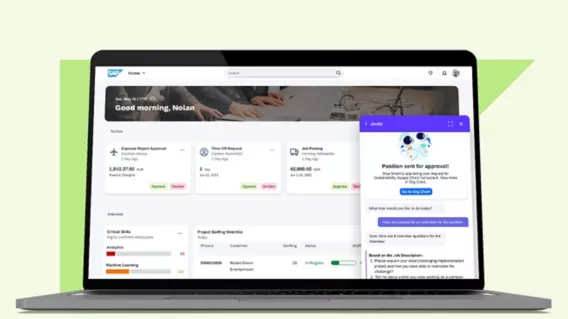 Simply inquire, and receive customized content to kickstart your tasks. Generate job descriptions, obtain coding guidance, and more with ease.
Total Autonomy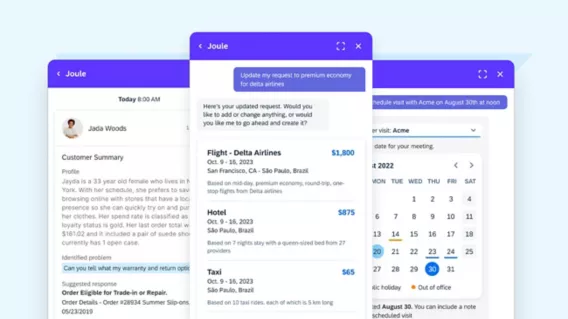 Retain complete control over your decision-making and data privacy while utilizing generative AI in a secure and controlled environment.
Joule won't train LLMs using customer information. Your data stays safe, and there's no risk of unintentional bias creeping into the AI's responses. 
SAP's Generative AI Assistant's Rollout Plan
The rollout of Joule is happening in stages across SAP's suite of solutions. Here's what you can expect:
So, Joule's on the move, gradually making its way into different corners of the SAP ecosystem to enhance your experiences. 
What to Expect from SAP Generative AI Joule?
Uncertainty exists around pricing. According to SAP's previous projections, embedded AI for business capabilities might bring in a 30% premium. But the good news is that some of Joule's features will be available to customers without extra cost. On the other hand, for certain advanced capabilities tailored to specific business needs, a premium might be involved. So, it depends on how you plan to use it. 
Conclusion
As a generative AI assistant, Joule is poised to revolutionize business operations with its intelligent responses and problem-solving across SAP applications.
With SuccessConnect on October 2–4, Spend Connect Live on October 9–11, Customer Experience LIVE on October 25, the SAP TechEd conference on November 2–3, and many more, keep your calendars marked because SAP has a whole lineup of exciting updates coming your way!
Read more: Microsoft Copilot: The Latest AI in Business