Transform your Discord Server
with Custom AI
Integrating a custom ChatGPT in your Discord server is now faster and easier than ever.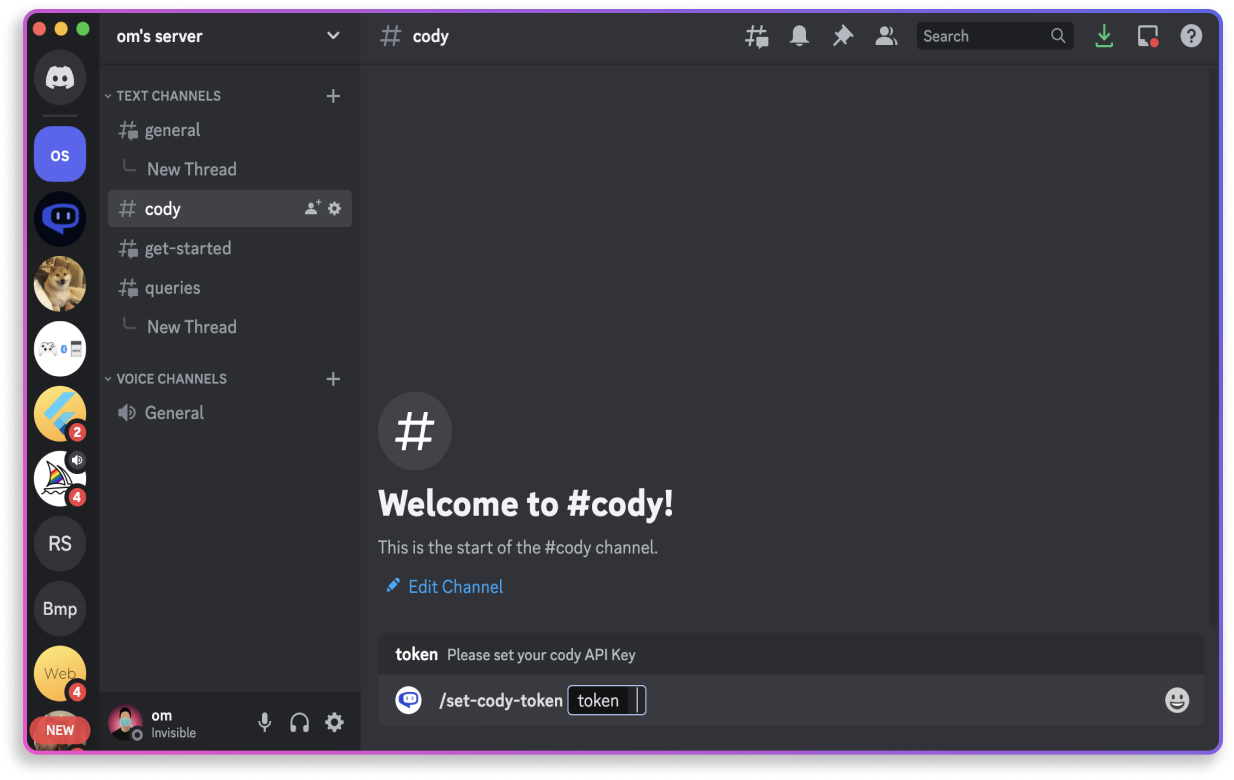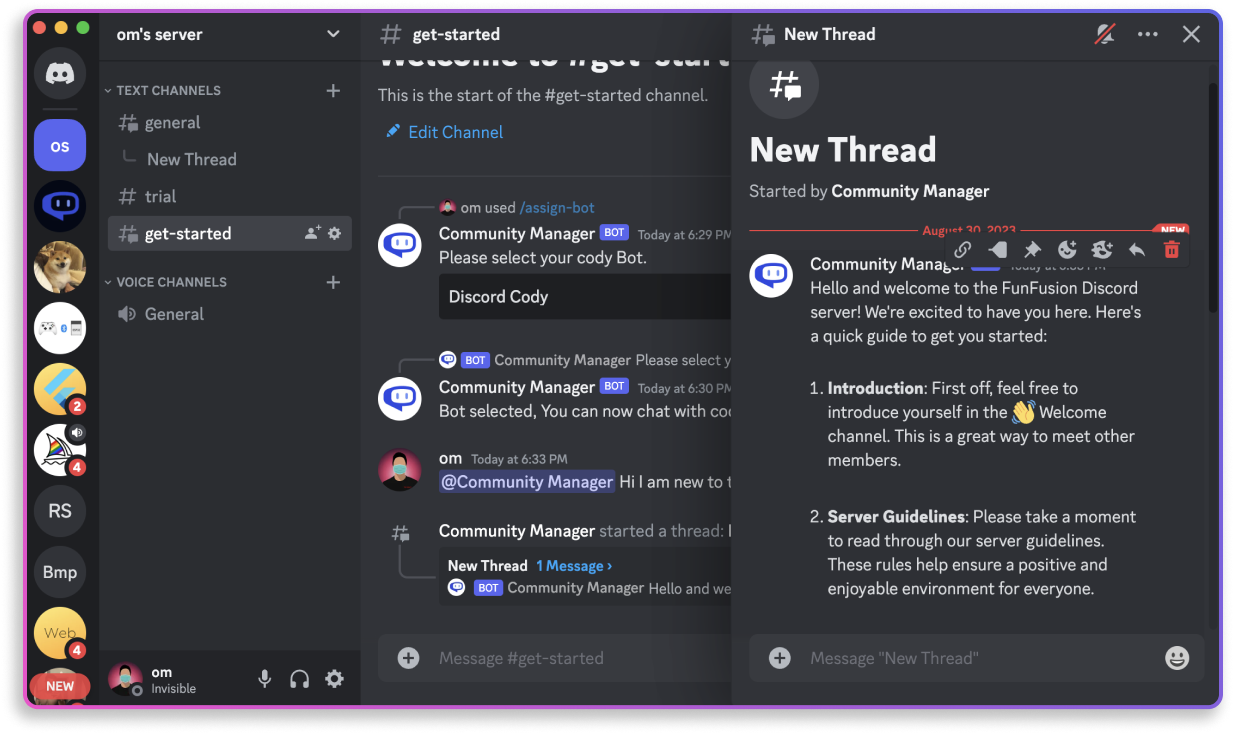 Make Your Server More Interactive
Ditch the old, scripted messages. With Cody, enjoy spontaneous and engaging conversations that keep users coming back for more.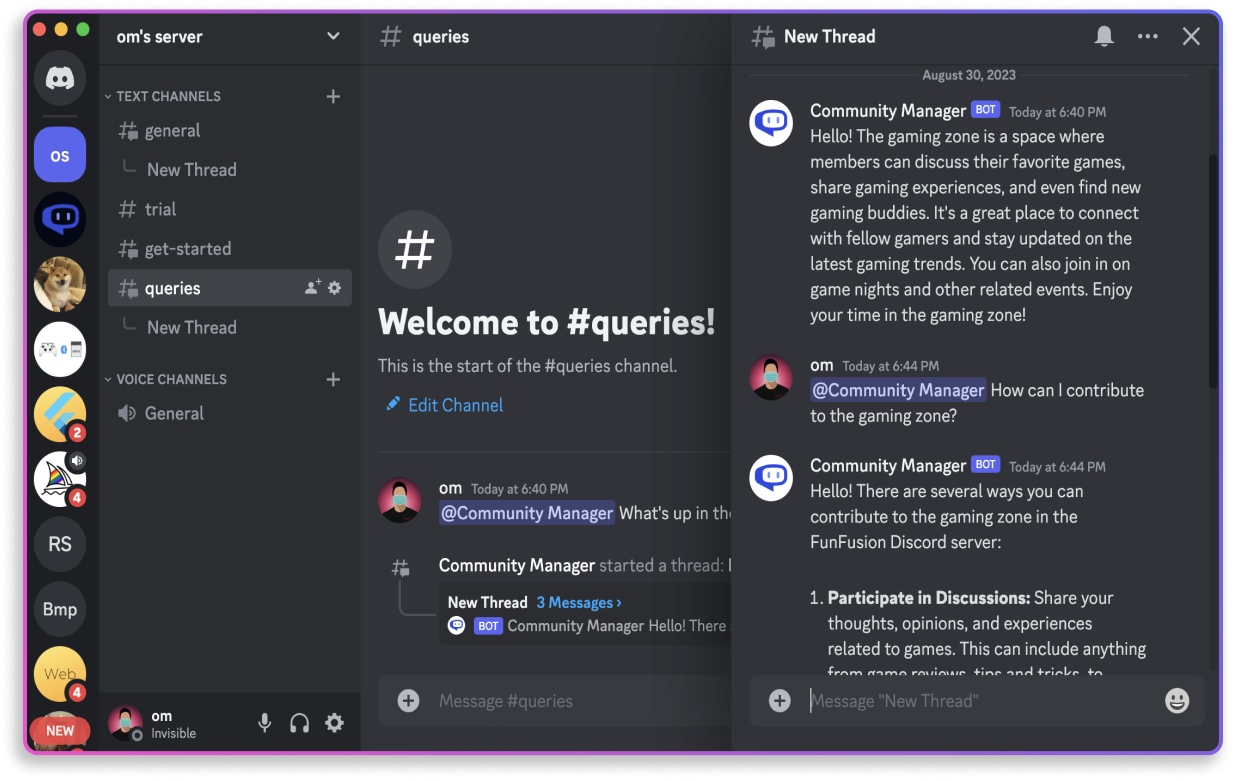 Streamline Access to Your Knowledge Base
No more tedious searches through FAQs. Cody allows users to directly query your knowledge base, making data easier to understand and access for your community.