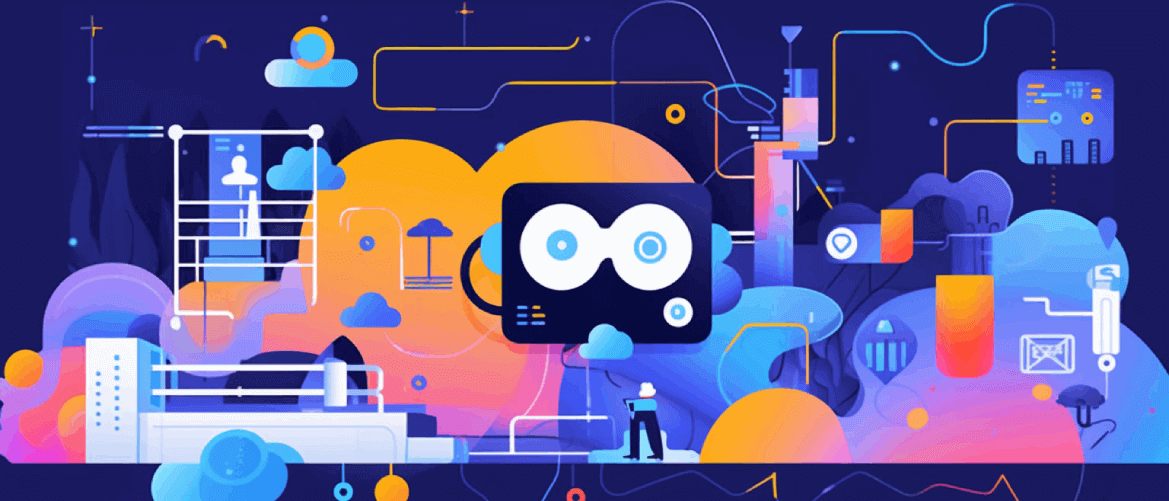 Machine Learning Knowledge Management: Pioneering Business Intelligence
The ability to effectively process data and extract value from it can be the factor that makes one business successful over another. Now machine learning in the form of a knowledge management tool is revolutionizing the way organizations extract insights from their data, presenting an opportunity for businesses of all sizes to gain an edge.
Machine learning (ML) knowledge management tools give an organization's intelligence and analysis capabilities a boost, helping it to get more from its data. An AI tool with advanced data-processing abilities can see patterns and trends the human eye would likely miss. By bringing a new level of insight to drive decision-making processes, ML knowledge management tools are rapidly transforming the way businesses leverage their data and helping them maximize its value.
So, what makes it so great? Well, consider that with ML knowledge management comes:
Advanced data processing
An AI-powered knowledge management tool like Cody AI excels at processing vast quantities of data, using powerful algorithms and automation functions to sort through structured or unstructured data sources. Leveraging this ability can give a business an unprecedented degree of insight in real-time, accelerating decision-making processes and reducing the response time to changes in market conditions or customer needs.
Enhanced predictive analytics
A machine learning knowledge management tool can provide sophisticated predictive analytics by finding patterns in historical data. The technology can then be used to make predictions about how trends in market conditions or customer behavior might change or repeat. This allows business leaders to put data behind their planning, to find new opportunities and mitigate risks more effectively. Simply put, using a machine learning management tool for predictive analytics helps a business stay one step ahead of the competition.
Improved data visualization and reporting
A machine learning knowledge management tool can help you make sense of data with intuitive visualizations, bringing the numbers to life with graphs, dashboards, and charts. This is a big help during decision-making processes, allowing stakeholders to grasp and communicate insights quickly. Plus, the ability to generate automated reports with real-time data can keep decision-makers up to date with all the information they need at their fingertips.
Efficient knowledge discovery
Insights hidden in vast datasets might never be discovered with traditional knowledge management tools. By adding machine learning to the equation, however, you can leverage deep learning algorithms and natural language processing to identify patterns, correlations and outliers that would have been missed with manual processes alone. This can help to reveal untapped opportunities while simultaneously improving operational efficiency.
New customer insights
With an ML knowledge management tool, you can gain a much better understanding of your customers. The ability to analyze customer behavior, preferences and historical data means that a tool like Cody AI can reveal valuable insights about your target audience and what makes them tick. This information can be used to personalize customer recommendations to enhance the customer experience and foster loyalty. And by using it as a guide for segmenting your customer base, you can create more targeted marketing campaigns, inform product development and take customer engagement strategies to a new level.
Streamlined decision-making
Automating data analysis with an ML knowledge management tool accelerates and streamlines the process, allowing decision-makers to focus their time and effort on more strategic initiatives. They'll be armed with real-time insights, more accurate predictions, and intuitive visualizations, allowing them to react faster to emerging opportunities, optimize operations, and achieve a higher degree of agility.
Better-informed and more agile businesses tend to succeed
"Done right, agility enables a step change in performance and puts you in a position to surpass even born-agile organizations," McKinsey writes in their 2021 Impact of Agility global survey report, which asked 2,190 respondents across industries and geographies about what hard numbers they had been able to achieve as a result of the steps taken to advance agility in their organizations. It was found that with digital transformation measures that brought greater agility came increased performance, greater customer centricity, speed, innovation, employee engagement and efficiency.
Let data and ML technology guide the way
The knowledge management capability of an AI-powered chatbot tool for business like Cody AI is an important component of an agile, digitally transformed business. It makes "data-driven" a reality and helps organizations of all sizes extract the full value of their data to shed light and guide decision-makers, delivering an astonishing return on investment. If you want to foster a culture of informed decision-making in your organization, start with the right tools and begin your free trial of Cody AI.