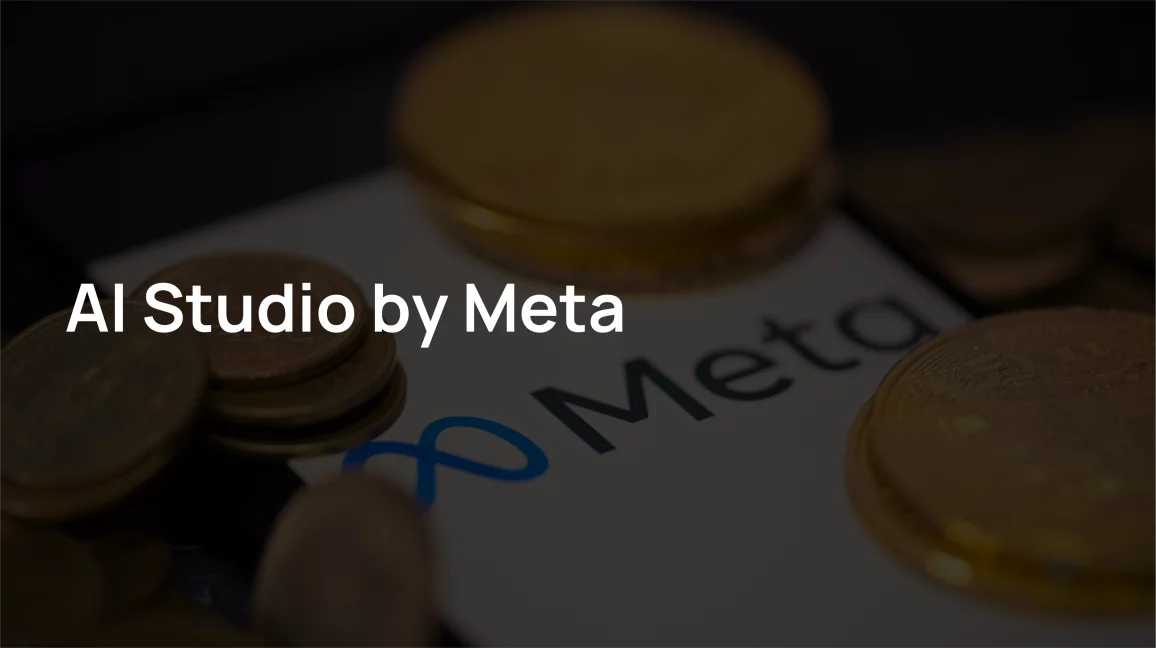 Meta's AI Studio: Create Your Own AI Chatbot, Tool, and Software
At the recent Meta Connect 2023 event, Meta CEO Mark Zuckerberg introduced a range of AI experiences for individuals and businesses, including AI Studio. Using AI Studio, you can create your own AI chatbot, tool, or software! With 1.5 billion AI chatbot users worldwide, Facebook's parent company, Meta, aims to make AI development available to everyone.
Meta's new AI innovation gives you the power to make personalized AI chatbots without any coding expertise.
"There is clearly the small business and enterprise side of this as well, primarily in terms of productivity, better communication and user engagement," says Arun Chandrasekaran, an analyst at Gartner.
Thanks to a span of pre-trained models and user-friendly drag-and-drop tools it offers, AI Studio lets anyone craft and train their AI chatbots. From customer service chatbots to AI chatbots that talk like celebrities or historical personalities, AI Studio's creative potential has no bounds! 
Meta Contributing to the AI Ecosystem
From Generative AI and Natural Language Processing (NLP) to Computer Vision and other core areas of AI, Meta has long focused on connecting people in fun and inspiring ways through collaborative and ethical AI solutions. Meta Connect 2023 also witnessed the launch of AI stickers, Emu for image editing, Ray Ban smart classes, Quest 3, and more.
Watch! Origin Stories – Meta AI
In 2016, Meta, then called Facebook, released a Messenger development kit for messaging chatbots geared toward businesses. This is when AI Studio was first introduced. But fast forward to today, and these AI Studio bots are nothing like the rigidly programmed rules-based bots of the past. They are more capable and dynamic in their answers.
How?
Well, they've been using powerful language models.
One of them is Meta's Llama 2, trained on more than 1 million human annotations.
And guess what's happening in the coming weeks? Developers can use Meta's APIs to create third-party AIs for its messaging services. This development will kick off with Messenger. Instagram and WhatsApp are next in line.   
From small businesses aiming to scale to huge brands wanting to improve communications, every firm will be able to develop AIs that enhance customer service and embody the values of their brands. AI Studio's main use case right now is E-commerce and customer support. Although Meta has started with an alpha version, it plans to expand and refine AI Studio in 2024. 
On top of it, creators will be able to develop AIs that spice up their digital presence across all of Meta's apps. They'll be able to approve these AIs and have direct control over them.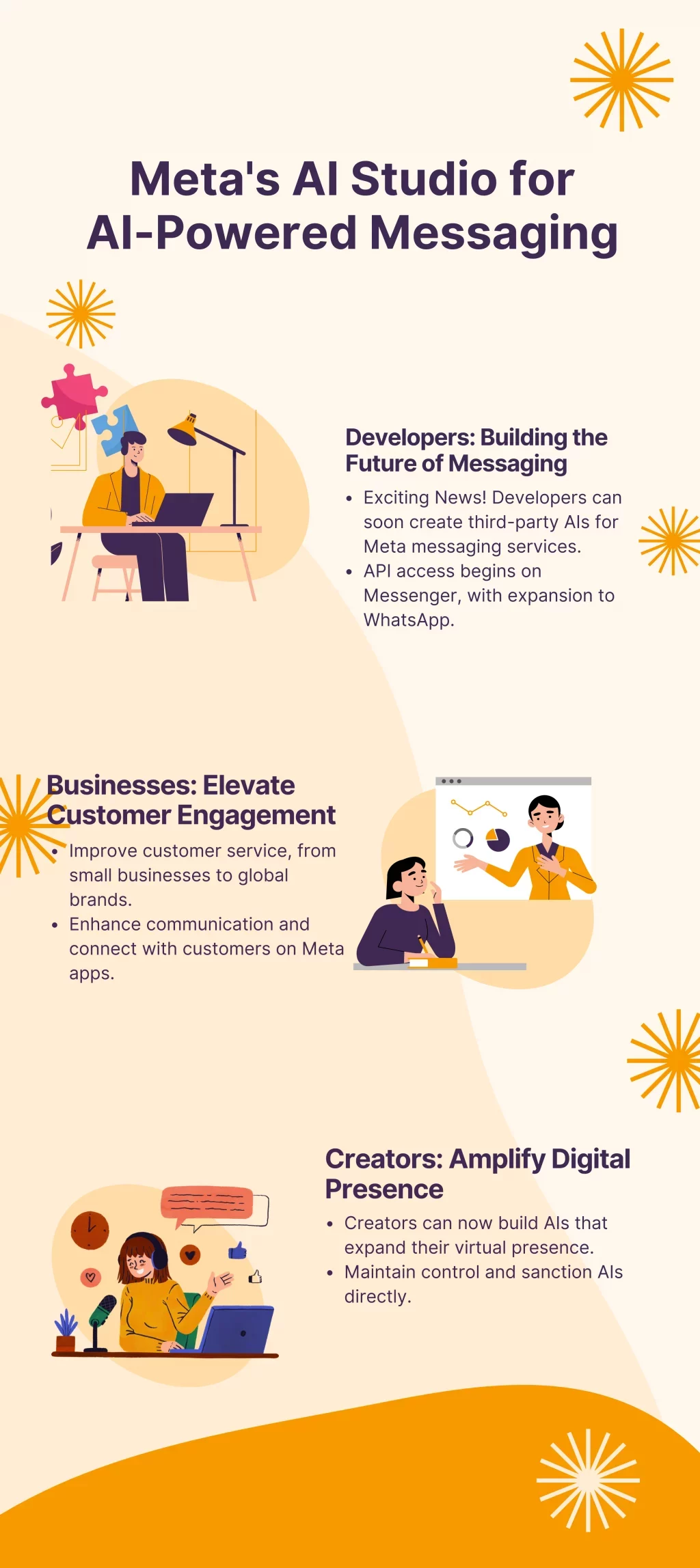 Meta's AI Sandbox and Metaverse Synergy
Alongside the debut of AI Studio, Meta spilled the beans about a sandbox tool coming your way in 2024. This platform will allow users to play around with AI creation, potentially democratizing the creation of AI-powered products. 
What's even more amazing? Meta has big plans for integrating this sandbox tool into its metaverse platforms. One such platform is Horizon Worlds. This will let you enhance a variety of metaverse games and experiences made using AI Studio.
Conclusion
With AI Studio's advanced capabilities addressing a range of chatbot requirements, coupled with the sandbox tool, Meta's efforts toward making AI accessible for all can be expected to transform the AI chatbot arena for professional and personal usage.