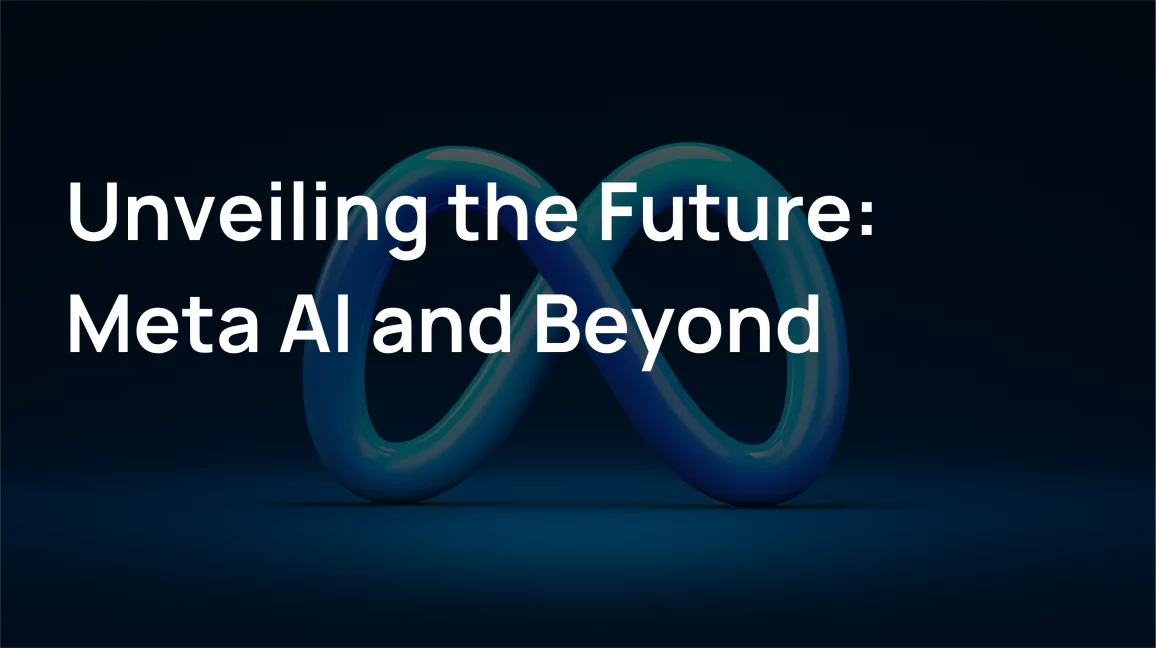 Meta AI's Latest Launch: All You Need to Know
Get ready for an exhilarating dive into Meta's latest hardware innovations at the Connect conference, featuring the highly-anticipated Meta AI. We've distilled the essential highlights for you. Keep an eye out for the freshest updates from Meta's annual event.  
Meta's Expanding AI Chatbot Universe: From WhatsApp to Smart Glasses
Meta is making significant strides in the AI chatbot arena, introducing various AI-powered bots across its major social media platforms – WhatsApp, Instagram, and Messenger. And guess what? They're not stopping there. 
You'll soon find these chatbots on Ray-Ban Meta smart glasses and Quest 3. These bots are powered by a 'custom model,' blending Meta's Llama 2 language model with the latest in large language model (LLM) research.  
But wait, there's more! Meta has AI Studio. It's a platform for businesses to create their very own AI chatbots. These chatbots can work with Facebook, Instagram, and Messenger, making it easier for companies to connect with their customers using AI. 
Ultimate Multitasking Chatbot with Real-time Updates and Image Generation
Meta AI can assist in a range of tasks. It's ready to help with anything from planning group trips to dropping knowledge bombs. And even if you need the latest info ASAP, it's got real-time internet access, thanks to its partnership with Microsoft Bing. On top of that, Meta AI can create images just like OpenAI's DALL-E 2 and Adobe's Firefly. 
Emu: Transforming Meta Chats with Innovative AI Stickers
Meta's latest image generation model, Emu, brings exciting innovations, including generative AI stickers, soon to grace Meta's messaging platforms. This feature empowers users to craft personalized AI stickers swiftly, spanning Meta's suite of apps like WhatsApp, Messenger, Instagram, and Facebook Stories. 
With Emu's capabilities, users can easily create unique stickers, adding a touch of fun and creativity to their conversations across various Meta apps.
Meta's AI Character Revolution
Meta has assembled an impressive lineup of 28 AI characters, each embodying distinct personalities, opinions, and interests modeled after cultural icons and influencers. Think Snoop Dogg and Tom Brady, but entirely AI-generated. 
These virtual personalities cover everything from sports to music and social media. They are accessible for messaging on Instagram and WhatsApp. 
But wait, there's more excitement on the horizon! Initially launched in the US, these character-based AI bots are gearing up to introduce famous faces, including Bear Grylls, Chloe Kim, and Josh Richard.
Upcoming Improvements in Meta's AI Knowledge
Meta's AIs are still learning the ropes. Currently, its AIs are in the early stages of development. Except for Meta AI, Bru, and Perry, their knowledge is primarily derived from information available up to 2023. This means they might not have the latest updates. 
However, Meta plans to boost their search capabilities in the coming months, just like it did with Meta AI. So, soon enough, you'll get even more timely and up-to-date responses in your conversations.
Conclusion 
As Meta unveils its AI-powered chatbots across platforms, it seems like a big step in improving user experiences. These innovations promise real-time information access and image generation. Emu's image generation and the 28 AI characters add creative flair, shaping a promising AI landscape.