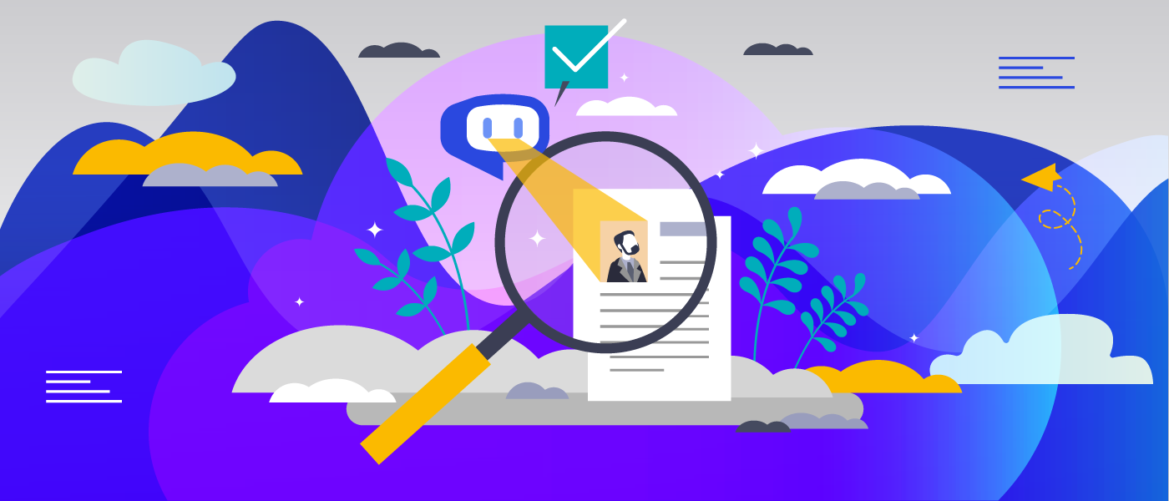 AI and HR: How AI is Changing the Way Businesses Train Teams
Training is critical to the growth and success of a company. As a business grows, the ability to bring new people on board and quickly get them up and running can make for a real competitive advantage. Now, with the introduction of AI chatbots that can be trained on a company's own data, it's possible to dramatically accelerate staff training programs with personalized and fully automated tuition.
That's the beauty of Cody AI. This AI-powered chatbot that can be trained on data unique to your business, including company information, product catalogues, internal procedures and more. This intelligent assistant can then provide personalized learning experiences for employees, streamline HR processes, and improve overall business performance.
A more interactive and engaging approach to training
The old classroom format just doesn't cut it anymore, and one-on-one training for new hires is heavy on resources. Cody AI, however, can deliver an engaging and interactive training experience without the need for a personal tutor. That's because this AI business too uses natural language processing and machine learning algorithms to understand the employees' queries and provide relevant responses from the information it's been given.
That means employees can ask Cody AI questions about their job responsibilities, company policies, or any other training-related queries and receive an answer immediately. Plus, Cody AI can be customized so that employees receive only the information and training that is relevant to them. This personalization of the learning experience can improve staff engagement, knowledge retention, and, ultimately, performance.
Incidentally, an eLearning Industry survey of L&D professionals found that 77% believed personized learning was vital for improving employee engagement. And, given its obvious benefits, AI-enabled personalized learning is now set to revolutionize higher education.
A money-saver
Using Cody AI for staff training is a great way to both time and money. It doesn't require dedicated trainers, training rooms, and printed materials, all of which come at a cost. With Cody AI, training materials can be digitized and accessed on-demand, reducing the need for physical materials and face-to-face training sessions. What's more, Cody AI can provide training anytime and anywhere, making it easy for employees to learn at their own pace and convenience.
A streamlining solution
Cody AI is a big help when it comes to HR management. The processes that occupy a significant amount of the department's attention – like responding to employee inquiries and requests, including time off requests, benefits information, and employment policies – can all be streamlined and automated, allowing HR staff to focus on more important matters.
Cody AI can be trained to answer employee questions with accurate and up-to-date information, saving time, minimizing the risks of error, and boosting efficiency overall. If you consider that the main purpose of an HR department is ensuring effective utilization of resources, it's pretty important for a business to have an efficient HR office.
There are numerous metrics you can use to gauge the effectiveness of your HR team, but among the most important will be employee satisfaction and the degree to which staff can be supported and equipped with the information they need to perform at their best.
A hiring assistant
A bad hire costs the average company up to 30% of the employee's first year of earnings, according to the U.S. Department of Labor. But making the right choice isn't always easy, especially when HR staff are bogged down with critical tasks such as employee onboarding and performance management. Cody AI can handle the time-consuming burden of sifting through resumes to screen job applicants and help narrow it down to the best-suited candidates.
It can also be used to provide insights on skills gaps and training requirements within the business by analyzing employee data, helping HR managers to make hiring decisions and plan training programs that best align with the strategic goals of the company.
A great return-on-investment
Ultimately the benefits of an intelligent AI assistant for business in the HR department are far-reaching, from reducing the average cost-per-hire to decreasing the time required to train new staff.
What's more, with an AI employee like Cody AI, businesses can provide engaging personalized training experiences while streamlining HR tasks and making data-driven decisions. It's a win all around, and your company can either move with the times or be a laggard. But make no mistake, AI is here, and it's changing the way business is done. So, come and meet Cody.