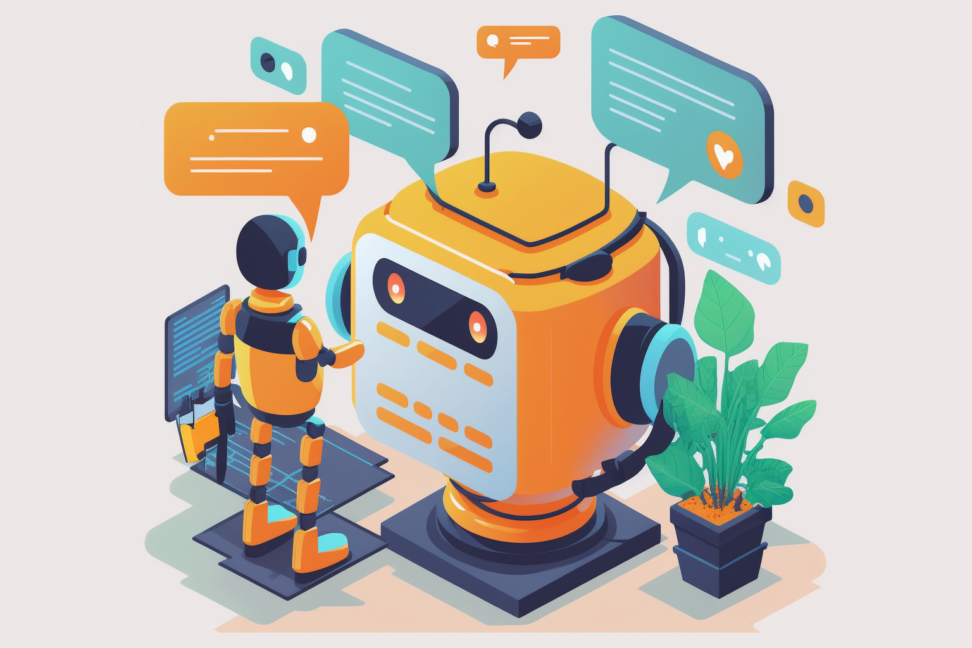 How Business AI can help to increase revenue and reduce costs
There's so much value to be gained from an AI chatbot tool, trained on your company's own data, that can communicate with customers, answer their queries, and provide personalized assistance. The ability to program Cody AI to understand and interpret data unique to the business results in quicker, more accurate and more relevant responses to customer inquiries, as well as powerful insights into customer behavior. Let's look at what that all means for your bottom line.  
Free-up resources
Chatbots are designed to handle the bulk of customer inquiries and support, which reduces the need for human customer support teams and the associated cost burden for businesses. By automating simple customer service tasks, chatbots can free up employees for the sort of work that requires a human touch.
Responding to a McKinsey study, 44% of executives said that they were able to reduce costs in departments where AI was applied, but the knock-on benefits of this technology don't stop there.
Improving customer satisfaction
By providing personalized and accurate responses to customer inquiries, the chatbot can improve the overall customer experience, leading to increased customer loyalty and repeat business. That, of course, means more revenue.
In a study conducted by HubSpot, 93% of customers said they would be likely to make repeat purchases with companies that offered excellent customer service, and 77% said they would be willing to recommend a brand if they had a positive customer service experience.
Plus, Cody AI can be used to provide personalized product recommendations and upsells, which not only helps customers find what they need, it can make a big difference to your sales figures.
In testament to how well customers respond to personalization, a study by Epsilon found that personalizing messages added 29.9% to average email open rates and 5.3% to click-through rates. Additionally, 80% of consumers were more likely to convert if brands offered personalized experiences.
Trends analysis
With Cody AI's ability to connect the dots, it can be used to extract insights that would otherwise have been missed, seeing your sales data from a different angle and revealing patterns in consumer behavior. By analyzing customer interactions with the chatbot, your business can gain insight into what customers are looking for, what products and services would interest them, and what factors help to determine their purchasing decisions.
Companies that make effective use of their sales data are more likely to generate above-average profits, a report by McKinsey found. In fact, they were 23 times more likely to acquire new customers, six times more likely to retain them, and they were able to increase sales by up to 15%.
Internal process optimization
Internal processes can be significantly more efficient with Cody AI to lend a hand, providing relevant and accurate information as it's needed, freeing up internal resources which can then be used to optimize other areas of the business, increase revenue, or focus on strategic planning and business development.
The importance of efficiency in a small business cannot be overstated, especially as competitors move to capitalize on the agility and streamlined efficiency afforded by automation. Statistics from McKinsey reveal how businesses that embraced automation were 20-30% more productive and were able to reduce costs by up to 30%.
A powerful AI assistant for business
Cody AI is as useful as it is powerful, and it can help businesses increase revenue and reduce costs in a variety of ways. By using a company's own data to provide personalized and accurate responses to customer inquiries, Cody AI can improve the customer experience, increase customer satisfaction, and provide valuable insights into customer behavior.
In addition to that, by automating customer service tasks, Cody AI is able to reduce the need for human customer support teams, leading to a sizeable cost reduction. Overall, Cody AI delivers an impressive return on investment and any businesses should consider making the most of what it has to offer to stay ahead of the competition in a rapidly evolving digital landscape. Why not see what it can do by starting your free trial.