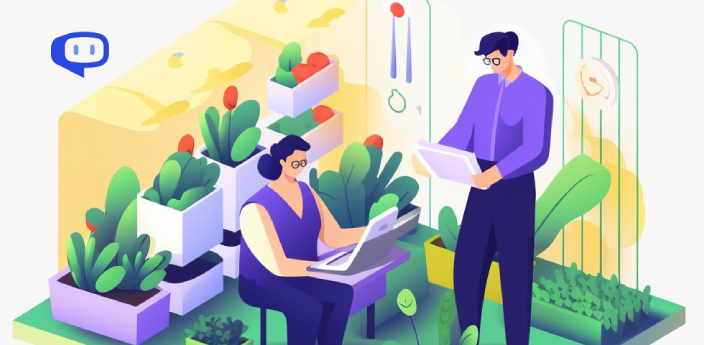 Customer Success Story: An MIT technologist, The Wright Gardner, and Cody AI
Embracing Innovation and Streamlining Business Operations with Cody AI
Business efficiency fanatic and MIT grad Nick Haschka co-owns The Wright Gardner, a San Francisco-based indoor office plant design and maintenance service provider that caters to some of the biggest tech companies and VC firms in the Bay Area.  Although not a tech company themselves, they understand the importance of staying up-to-date with the latest trends to better serve their clients.
The Challenge: Creating Engaging Content and Streamlining Communication
As a business that relies heavily on written content for marketing and customer engagement, The Wright Gardner faced the challenge of producing high-quality blog posts, social media updates, customer reply emails, and other written materials. They needed a solution that would not only improve their team's productivity but also adapt to their unique communication style and business operations.
The Solution: Cody AI as a Sales and Marketing Assistant
"The team has been invigorated with the boost of productivity the tool has provided, as well as the excitement created by participating in what feels like a new work revolution. Our Cody AI knows a ton about our business, our operations, and our communication style because we've trained it using a bunch of our internal knowledge documents, guides, and more and we are adapting it to be useful across more and more internal functions." – Nick Haschka, Co-Owner of The Wright Gardner